In Memory
Cindy Richter (Hinds) VIEW PROFILE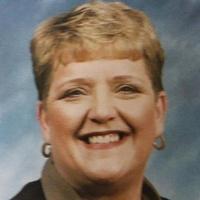 Lucinda "Cindy" Hinds, 65, of Pampa, passed away October 10, 2018 in Amarillo.
Memorial services will be 2:00 PM Monday, October 15, 2018, at the In the Garden Ministries in Skellytown, with Pastor Steve Huckins, officiating. Cremation and arrangements are under the direction of Carmichael-Whatley Funeral Directors.
Cindy Hinds, mother of two but mother to many, loved doing hair for over 40 year and making people smile and laugh as she did their hair. Loved by many, and there is no sadness, only joy, as she is with her family in heaven.
Cindy was born August 20, 1953 in Pampa to Cassie and Leon Richter. She was a lifetime resident of Pampa where she attended Pampa schools. Sometime after high school, Cindy entered into the cosmetology industry, where she was a hairdresser for many years. She was born into the Lutheran Church but would later join First Baptist Church and then In the Garden Ministries. She loved traveling and seeing new places. Cindy was a talented lady who was good with ceramics and painting. She was a loving and caring person who put others before herself, and she will be greatly missed by family and friends.
Survivors include a son, Carl Hinds and wife Jerrie of Amarillo; a sister, Brenda K. Wood of Yukon, Oklahoma; a niece, Stefanie Sheffield of Yukon, Oklahoma; two nephews, Stephen Sheffield of Yukon, Oklahoma, and Trey Wood of Mustang, Oklahoma; great niece, Kodie Wood of Yukon, Oklahoma; and by her loving dogs.
Cindy was preceded in death by her parents; and son, Michael Hinds.
Memorials may be made to In the Garden Ministries, c/o Steve Huckins, PO Box 305, Skellytown, Texas 79080.
Click here to see Cindy's last Profile entry.