In Memory
Cathy Grayum (Reed)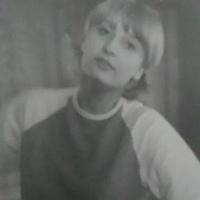 Cathy Sue Reed, age 64, a resident of Loretto, passed away Monday morning, May 13, 2019 at her residence.
Cathy was born in Pampa, Texas and was the daughter of the late Charles Grayum and the late Dale Rogers Grayum. She was a hairdresser for 27 years and then opened a flower shop in Texas.
She is survived by her husband: Joseph "Joe" Reed; children: Amy Yvette Jones, Jennifer Lynn Massengale, and Michael "Mikey" Dunning; sister: Cynthia Ann & William Mann; favorite nephew: Brian Mann, and nephew: Charles Mann; brother in law: Jay & Amy Reed; nieces; Ryley and Kyleigh; uncle & aunt: Wayne and Amanda Williams; grandchildren: Jordyn Jones, Darian Laubhan, Zandria Helsley, Tristan Helsley, and Aiden James Dunning; 5 great grandchildren and one on the way; ministry children that were very special to her: KC Allen, Mick Killen, Luke Hood, and Paige Richter; best friend: Glenda; and many other people that meant a lot to her.
The family would like to give a special thanks to Scott & Pam Ethridge for all of their lifelong friendship and being there in her time of need, as well as Matt and Ashley Dunkin, and all the employees at Dunkin & Sons Market for all their support. Also, to all her prayer warriors that have continued to pray for her for the last four years.