In Memory
Nathan "Chip" Taylor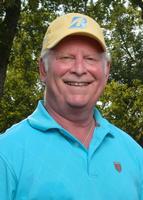 Nathan L. "Chip" Taylor passed away on September 25th, 2018 in his home at the age of 64 from heart disease. Graveside 11 a.m. Saturday at Greenwood Memorial Park. Flowers are welcome.

Memorials and Contributions can be made in Chip's memory to Northern Texas PGA Junior Golf Foundation.

Chip was born in Borger, Texas on November 23rd, 1953. He was preceded in death by his parents Ann and Bill Taylor of Amarillo, Texas. Chip grew up in Pampa, Texas and graduated from Pampa High School.

In the late 1970s and 1980s, Chip and his father managed and operated a chain of clothing stores throughout West Texas. In the 1980s, he and his father started WTA Energy. They later partnered with MAW, Inc. drilling wells in Western Kansas. In the late 1980s, Chip moved to Maui, Hawaii for a few years, where his daughter, Kai'li, was born, and he was the Director of Grycner Gallery. Chip later worked for New Mexico Natural Gas Company and afterward started Texnat Gas Company, where he was the owner and operator. In retirement, he pursued his passion for golf as a Clubhouse Attendant at Meadowbrook Park Golf Course.

He is survived by his daughter and son-in-law, Kai'li and Tom Millner; his sister, Kimberly Kelly and her son, Ty Kelly; his brother, Blair Taylor, and sister-in-law, Anne-Marie Taylor and their children Cheston Taylor, Bridgette Taylor West, and Travis Taylor; his uncle, Dr. James R. Taylor and his wife, Sheila Taylor; his former spouse, Kimberly Howell; and many beloved cousins.
https://www.legacy.com/obituaries/amarillo/obituary.aspx?n=nathan-l-taylor-chip&pid=190388798&fhid=4250