In Memory
Cindy Hicks (Smith)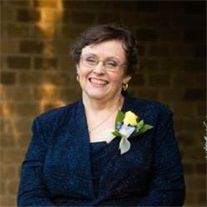 Cindy Smith was born Cynthia Elaine Hicks on November 18, 1953 to Conner Boyd Hicks and Ella Vastalee Terry in Pampa, Texas. She loved singing and participated in musicals during her time at Pampa High School where she graduated in 1972 as one of the top of her class. After graduation she attended Southwestern Oklahoma State University where she graduated with her Bachelors Degree in Pharmacy. She eventually went back to school after graduating completing her Doctorate in Pharmacy in 2002 from the University of Arkansas.
Cindy was married to Bobby Jack Smith, Jr. of Tulsa on May 4, 1980. She had two children with her husband, a son Andrew Clint Smith and a daughter Sarah Maggie Smith. Andrew Smith married Valerie Reira and lead to Cindy receiving 5 grandchildren. Sarah Smith married John Griffin and this lead to 3 grandchildren. Cindy was known by all of her 8 grandchildren as Ya-ya and dedicated a significant portion of her time to spoiling them rotten.
Cindy loved her profession of Clinical Pharmacy and took great pride in her work and consistently being a source of information for family, coworkers, and sometimes the stranger in the store. She worked for various Tulsa Hospitals spending the largest majority at Saint Francis Hospital, 23 years, and the Veterans Hospital in Muskogee, 12 years. Almost anywhere she worked her coworkers became family. She loved who she worked with and was a joy to everyone around her.
Cindy passed away on March 26th at Hillcrest Hospital surrounded by family and friends who loved her dearly.
Memorial Services will be held at 3:00 p.m. Thursday, March 30, 2017 at Floral Haven Funeral Home Chapel with Bob and Paula Derby officiating.